Learn To Skate
Learn how to ice skate or develop skills within a 30-minute class. Levels include Snowplow Sam 1-4, Basic 1-6, Pre-Free Skate (formerly Basic 7-8), and Adult 1-6.
Learn more: Class Schedule and Level Descriptions and Curriculums
Prepare: Helmets and First Day of Skating
Sign up: LTS USA registration (required) and Online Registration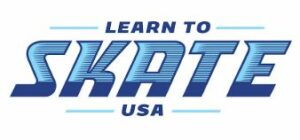 Learn to Skate USA is endorsed by U.S. Figure Skating, USA Hockey, US Speedskating, and the Special Olympics.
As a few reminders for your first day of class:
• Must bring your skates, skate rental is not available. Skaters without skates will send home and will not issue a refund or makeup class.
• On a skate day, all skaters and parents must sign our Daily Health Declaration before arrives at the rink.
• Arriving skaters and parents must stop in the lobby to check-in and take temperature check before entering the rink
• Do not enter the facility earlier than 15 minutes before your session starts and leaves within 15 minutes of the end of your session.
• Masks are mandatory for all skaters and parents.
• Younger skaters are each allowed one parent, spectator, visitor or guest. No exceptions
• Pack gloves; thin socks; and warm, comfortable clothing that allows for unrestricted movement.
• A helmet (bicycle or ski) is required to be worn to every group class for participants ages 10 and under. World Ice Arena does not provide helmets. Skaters without a helmet will not be permitted on the ice and will not issue a refund or makeup class.
For questions and more information, please email
skatingschool@worldice.com or call our Skating Director, Carole Liotti at 718-760-9001 ext 7002